Inside a gauguin painting

Silent Narrative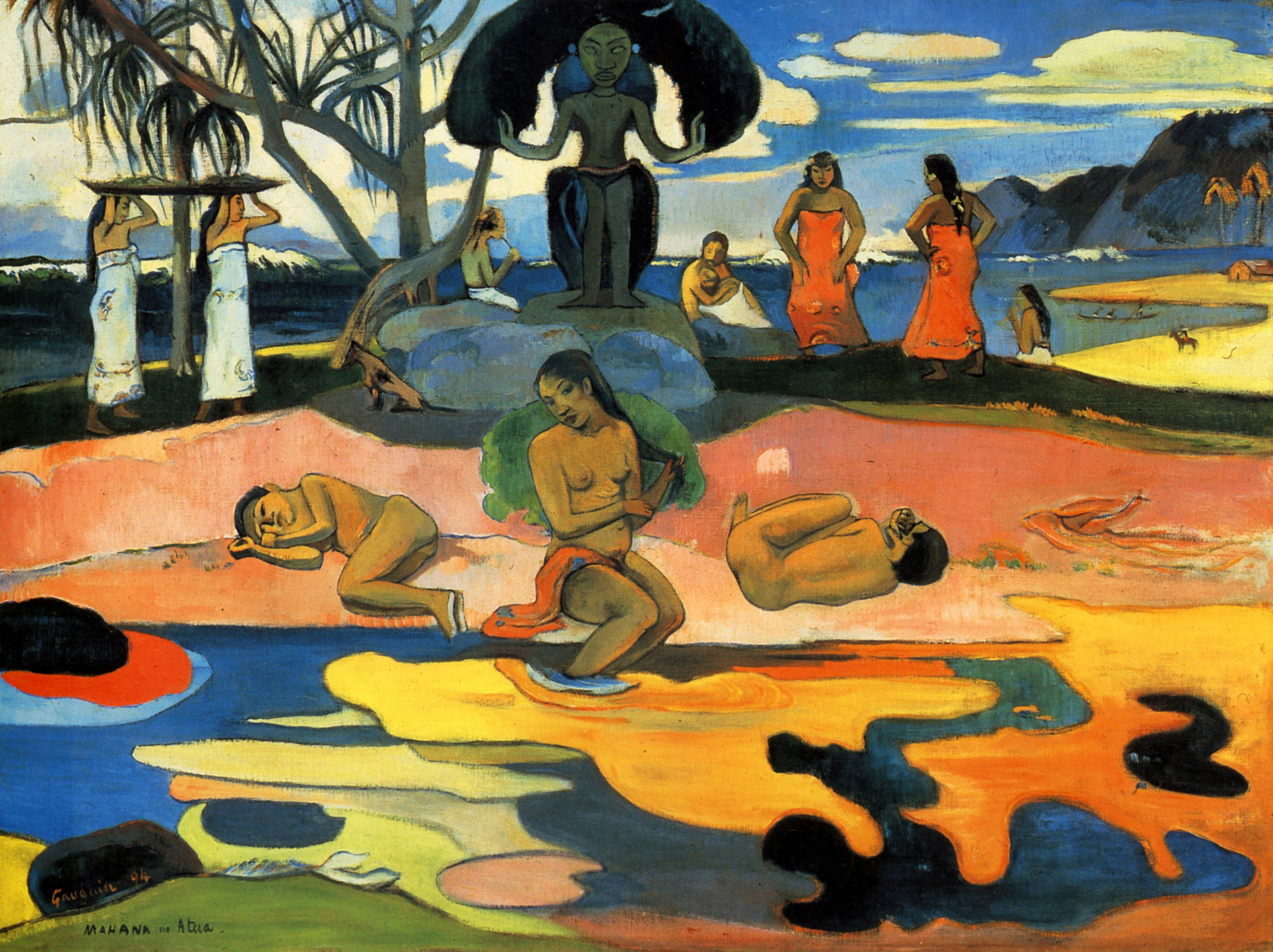 << The day of the God, 1894, Gauguin

Imagine a silent narrative inside an iconic painting by Gauguin during his time in the Tahiti island.
I focused on the two female characters in the background of the painting which appear to be carrying a boat. I imagined what adventures they might be up to.